Training device for trauma patient handling.
S³ is a device for trauma patient handling training, as a measurement tool to check the alignment of the spine with the figure's head during simulated immobilization, loading on stretcher and transport maneuvers and detect any stress suffered by the subject during the entire rescue process. 
S³ makes it possible to train rescue and transport service personnel in the proper handling of patients and to study the rescue and transport system in order to optimize the process or validate its effectiveness from an instrumental point of view.
Benefits
Immediate feedback of the maneuver.

Ability to download data for analysis and documentation.

Extremely compact and noninvasive.

Able to record data from several working sessions.

S³ E-Prim provides an objective method for measuring and evaluating the quality of maneuvering to minimize secondary damage due to improper handling.

Training systems can measure the performance of their trainees with an immediate result and correction of procedures.
Features
Recording on Micro SD HC 32 Gb of measured data.

Long battery life, 8h constant working range, rechargeable with USB-C.

USB-C connection directly to PC without drivers.

USB-C 5V 0.5A charger.
Safety Technologies
Northwall, as a result of an over thirty years' experience, implements new solutions. Thanks to the application of cutting edge technologies allows innovative procedures. The purpose of Northwall is Improving the effectiveness and safety of those working in a delicate and important professional environment such as the helicopter rescue.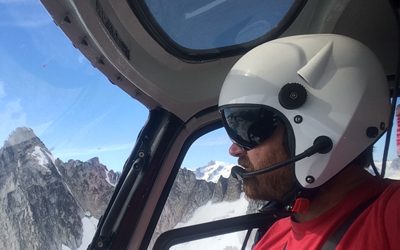 Tailor Made Process
Every patient, every task, every crew members has different requirements and needs different solutions to protect himself making tasks effective. The ability to customize and design dedicated solutions is the basis of Northwall's activity, which makes each product a devoted specimen, a personal solution.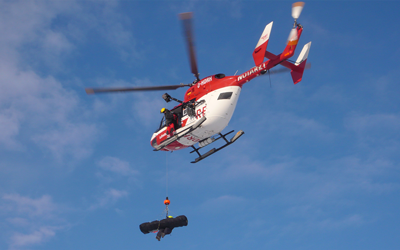 Continuous Innovation
Northwall Team, with a strong activity of R&D, works hardly to deliver to professional customers new devices and tool that could turn every action in an effective and safe one. Behind every solution there's a big effort: thousand hours of research, testing and cooperation with industry professionals, Scientific Societies, Universities and High-Tech innovation driven companies.