Portable, cost-effective containment system for contaminated or immunocompromised patients.
CAPSULS ™ is a portable patient isolation unit (PIU) that prevents cross-contamination (biological and radiological) between the patient and the external environment. This unit includes features that allow medical intervention to the patient via medical equipment.
CAPSULS ™ is intended for use in:
– Transport and isolation of patients on aircraft, ambulances, ships and any vehicle capable of safely transferring a patient on a standard stretcher.
– Temporary isolation with or without transport of patients within hospitals or other medical facilities.
– Diagnostic imaging under contained conditions.
CAPSULS™ is a Class II medical device in the USA and Class I in Europe.
It has been cleared by the FDA for marketing in the United States (510 (k) K052798).
U.S. Patent: 6,241,653
Specifications
Length: 78 in (198 cm)
Width: 24 in (61 cm)
Thickness: 18 in (46 cm)
Weight: 30 lbs (14 kg)
Technical standards
Tested following the European Community Directive
93/42 and 2007/47 EN 1865-1:2010
Customization
The composite board can be customized by printing your logo during the molding process.
The Capslus Bio Containment System is compatible with NATO military standard TALON II 90C stretchers allowing storage in a small space with a weight of 7.4 kg. The Talon II is certified safe-to-fly US Army rotary wing and is compatible with helicopter locks from a variety of manufacturers (STC).
Safety Technologies
Northwall, as a result of an over thirty years' experience, implements new solutions. Thanks to the application of cutting edge technologies allows innovative procedures. The purpose of Northwall is Improving the effectiveness and safety of those working in a delicate and important professional environment such as the helicopter rescue.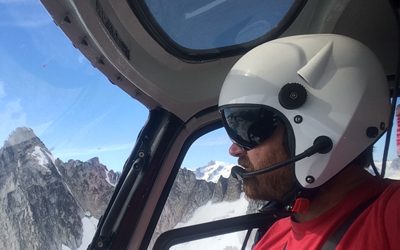 Tailor Made Process
Every patient, every task, every crew members has different requirements and needs different solutions to protect himself making tasks effective. The ability to customize and design dedicated solutions is the basis of Northwall's activity, which makes each product a devoted specimen, a personal solution.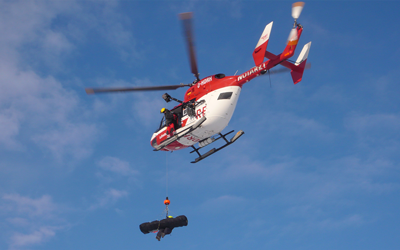 Continuous Innovation
Northwall Team, with a strong activity of R&D, works hardly to deliver to professional customers new devices and tool that could turn every action in an effective and safe one. Behind every solution there's a big effort: thousand hours of research, testing and cooperation with industry professionals, Scientific Societies, Universities and High-Tech innovation driven companies.