Capsuls AC1-STC, manufactured by Isovac and Northwall, has been approved by EASA in Mecaer Aviation Group's EMS fittings with Supplemental Type Certificate No. 10051018 Rev.4 on Airbus H145T2 and D3.

CAPSULS™ AC1-STC is a portable, versatile and efficient patient isolation unit (PIU).
The system includes a flexible, pressurizable isolation enclosure with both positive and negative pressure. Positive pressure isolates and protects the patient (for example, immunosuppressed) during transport operations, mitigating the risks of exposure to infectious agents and/or contaminants. Negative pressure isolates the contaminated patient minimizing the possibility of contamination of the operator and surrounding environment during transfer operations.
CAPSULS™ is patented (registered trademark of ISOVAC LLC) (Containment and Protection System Using Life Support).
The Capsuls model mod. AC1-STC has a unidirectional filtered air recirculation system for patient support, as well as gloved access and special features that allow work on the critical or emergency patient through the use of external equipment and internal operations
Main uses of the mod AC1-STC :
Isolated transport of patients in helicopters, airplanes, ambulances, boats or any vehicle suitable for the safe transport of the patient on standard stretchers on which the patient is secured with a belt system tested for current regulations on each vehicle.
Temporary isolation in hospitals or other health care facilities, also during the diagnostic phase (CT and RX).
Specifications
Length: 198 cm
Width: 61 cm 
Thickness: 46 cm 
Weight: 14 kg
Technical standards
Tested according to the Community Directive
93/42 and 2007/47  
EN 1789:2007+A2:2014
Dir. Minsalute 0035824-07/12/2015-DGPRE-DGPRE-P
The Capsuls Bio Containment System is compatible with NATO military standard TALON II 90C stretchers allowing storage in a small space with a weight of 7.4 kg.
The Talon II is certified safe-to-fly US Army rotary wing and is compatible with helicopter locks from a variety of manufactures (STC)
Safety Technologies
Northwall, as a result of an over thirty years' experience, implements new solutions. Thanks to the application of cutting edge technologies allows innovative procedures. The purpose of Northwall is Improving the effectiveness and safety of those working in a delicate and important professional environment such as the helicopter rescue.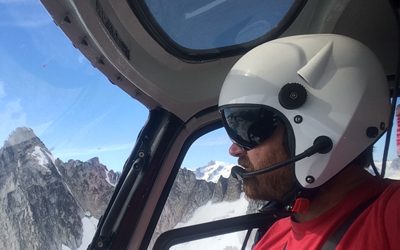 Tailor Made Process
Every patient, every task, every crew members has different requirements and needs different solutions to protect himself making tasks effective. The ability to customize and design dedicated solutions is the basis of Northwall's activity, which makes each product a devoted specimen, a personal solution.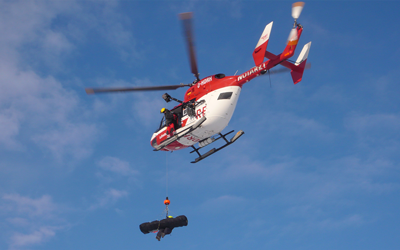 Continuous Innovation
Northwall Team, with a strong activity of R&D, works hardly to deliver to professional customers new devices and tool that could turn every action in an effective and safe one. Behind every solution there's a big effort: thousand hours of research, testing and cooperation with industry professionals, Scientific Societies, Universities and High-Tech innovation driven companies.