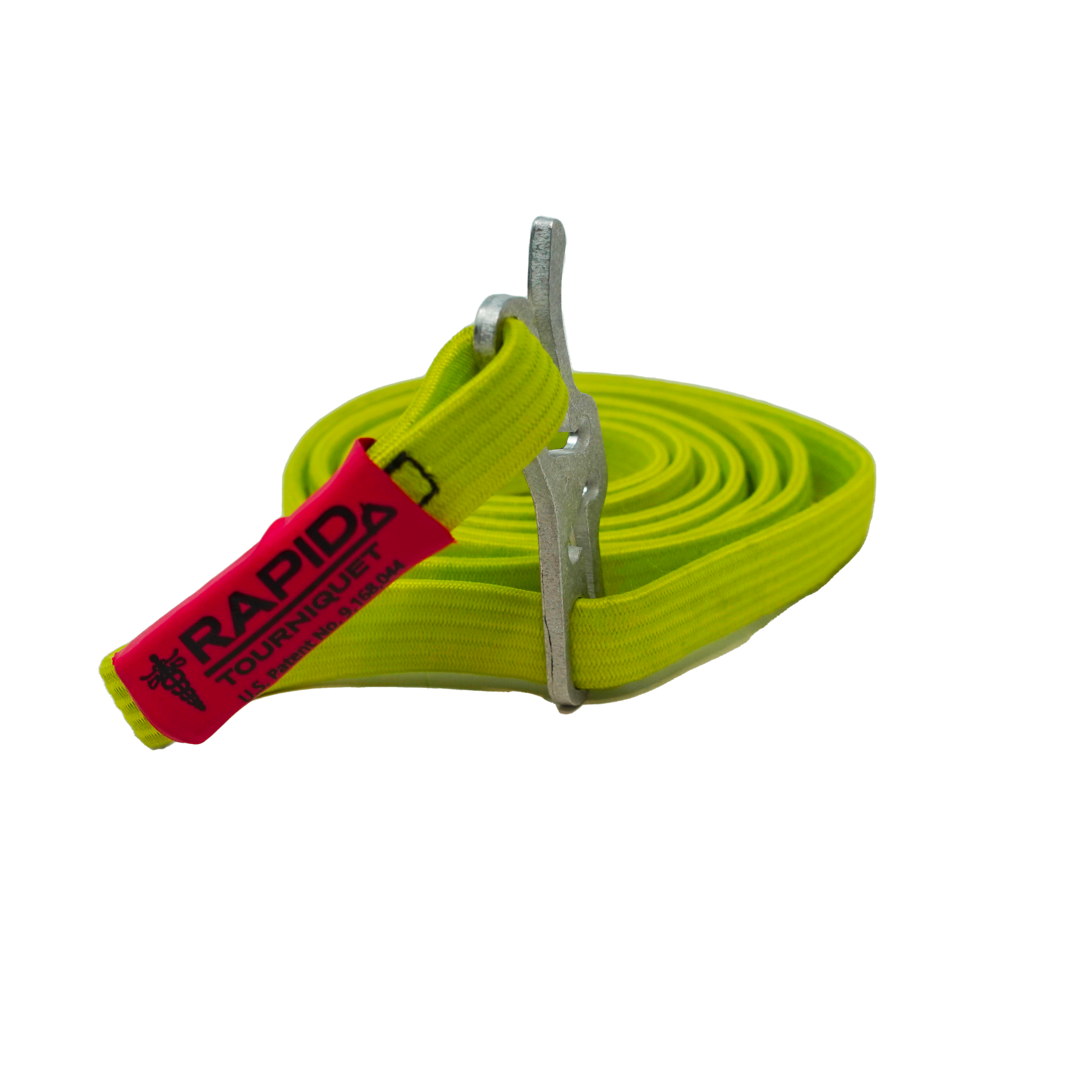 Description
The Rapid Tourniquet is a tourniquet designed by Jeff Kirkham and manufactured by Rapid Medical.
This tourniquet is used in emergency situations in particular when there are particular cases of external bleeding where the only tamponade of the wound is not able to stop the blood loss. One of the main features, as well as one of the strengths of the Tourniquet, is the ease and immediacy of use. This characteristic becomes fundamental to rescue a person in the shortest possible time because once the 40% of blood loss is exceeded, the human body enters a state of irreversible shock after which it is impossible to save life.
Tourniquet should be placed at the beginning of the limb and should not be removed independently, only the rescuers, once arrived, will take care of the removal.
This tourniquet is considered one of the fundamental devices regarding first aid and self-rescue, in fact, if it is able to do so, the injured person can also place it. Moreover, occupying a minimum of space, it is very convenient to carry and is suitable for all types of limbs, whether of adults, children or animals.
Use
Pass the end of the Tourniquet through the ring.
Place the Tourniquet at the beginning of the limb where bleeding is occuring.  
Wrap the lace around the limb tight, close turns, each tourn should be parallel to the previous one.
Attach the end of the Tourniquet to the locking hook, securing it in place, if possible mark the time of application.
Colors
Four colors available: black, yellow, orange, red 
Specs
The Tourniquet has a total length of 54 inc and consists of : 
Clinical Literature
https://www.cambridge.org/core/journals/prehospital-and-disaster-medicine/article/efficacy-of-novel-commercial-tourniquet-designs-for-extremity-hemorrhage-control-implications-for-spontaneous-responder-every-day-carry/A135156028A629CB07E2CB8A47C9327B/share/740974892ce93d2c0f9909fb8eb6e9b9063f4ea9#
Tecnologie di Sicurezza
Northwall, con più di trent'anni di esperienza, implementa nuove soluzioni. Attraverso l'applicazione di tecnologie all'avanguardia, permette procedure innovative. L'obiettivo di Northwall è quello di migliorare l'efficienza e la sicurezza di coloro che lavorano in un ambiente professionale così delicato e importante come l'elisoccorso.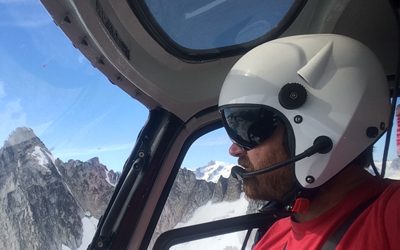 Soluzioni Personalizzate
Ogni paziente, ogni compito, ogni membro dell'equipaggio ha esigenze diverse e richiede soluzioni specifiche per proteggersi e rendere efficiente il soccorso. La capacità di personalizzare e progettare soluzioni dedicate è il cuore dell'attività di Northwall, rendendo ogni prodotto un esemplare dedicato e una soluzione su misura.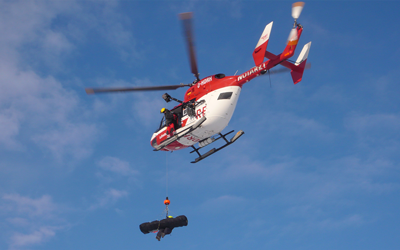 Innovazione Continua
Il team R&S di Northwall lavora duramente per fornire ai nostri clienti professionisti nuovi dispositivi e strumenti che trasformino ogni azione in un modus operandi efficiente e sicuro. Dietro ogni soluzione c'è uno sforzo enorme: migliaia di ore di ricerca, test e cooperazione con professionisti del settore, società scientifiche, università e aziende motivate dall'innovazione tecnologica.