IFAK 
Individual First Aid Kit
Portable Medical Kit for First Aid
The Kit is designed to be able to practice life- saving maneuvers in the event of a traumatic event; inside it contains all and only the tools needed to carry out emergency procedures effectively and quickly.
The kit can be supplemented and modified with devices to suit the user's needs and requirements.

IFAK comes with a quick opening bag and Velcro attachment and platform for backpack or belt (Molle System).
It is compact and easy to carry on a daily basis so that it can be available when needed.
Kit Composition
Technical scissors
Nitrile gloves
Isothermal blanket
Compressed gauze for internal hemostatic tamponade
Compression bandage
Mounth-to-mounth breathing mask
2 Valve dressings for pneumothorax
Tourniquet 
Bag to hold all components
Tecnologie di Sicurezza
Northwall, con più di trent'anni di esperienza, implementa nuove soluzioni. Attraverso l'applicazione di tecnologie all'avanguardia, permette procedure innovative. L'obiettivo di Northwall è quello di migliorare l'efficienza e la sicurezza di coloro che lavorano in un ambiente professionale così delicato e importante come l'elisoccorso.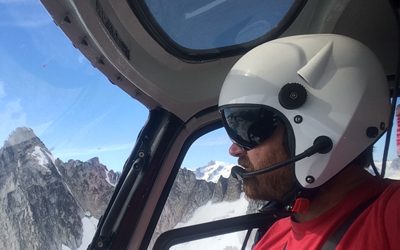 Soluzioni Personalizzate
Ogni paziente, ogni compito, ogni membro dell'equipaggio ha esigenze diverse e richiede soluzioni specifiche per proteggersi e rendere efficiente il soccorso. La capacità di personalizzare e progettare soluzioni dedicate è il cuore dell'attività di Northwall, rendendo ogni prodotto un esemplare dedicato e una soluzione su misura.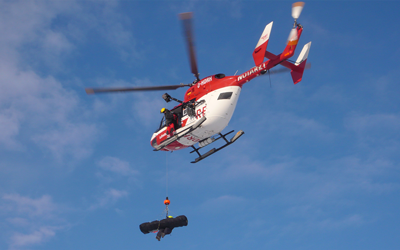 Innovazione Continua
Il team R&S di Northwall lavora duramente per fornire ai nostri clienti professionisti nuovi dispositivi e strumenti che trasformino ogni azione in un modus operandi efficiente e sicuro. Dietro ogni soluzione c'è uno sforzo enorme: migliaia di ore di ricerca, test e cooperazione con professionisti del settore, società scientifiche, università e aziende motivate dall'innovazione tecnologica.